Overview of 10 days tour from Casablanca to Marrakech:
An unfathomable 10 days tour from Casablanca to Marrakech and Sahara desert, through the superb metropolitan organizations, shoreline, and Morocco tours from Casablanca is an altogether ought to see that the pilgrim ought to visit for those searching for exposures and progress changed with culture and speed extraordinary for an inconspicuous technique for attracting with Morocco. The Atlas Mountains touched with little towns, the captivating metropolitan coastline organizations of the coast, and the colossal desert levels to the Sahara and the old medina of the wonderful metropolitan areas.
Price on Request of 10 days tour in morocco to Marrakech:
>> The price of Casablanca to Marrakech 10 day desert trip will depend on the numbers, the more people in your party the lower the cost per person.
>> All accommodations will be private, and vehicles will only be shared, if applicable.
Itinerary of 10 days tour from Casablanca to Marrakech & Sahara desert:
Day 1: Airport Casablanca
Casablanca experience, our lord get-together would accept that your appearance will require some investment to your rich Hotel in Casablanca of the most satisfying vehicles. During Casablanca desert trip you will be comfortable with the genuine Moroccan culture through the best 10-day Morocco tour and visits beginning from Casablanca and visiting each dazzling goal in Morocco. After a long flight, your own proficient driver will administer you to your Hotel, to relax, have a rest and a brief time frame later go on a visit to explore the prominent Old Medina that gets interminable old plans together with colossal wood entryways, and The Great Mosque, The Hassan Tower, The Mohammed V Mausole while taking sensational pictures to save the occasions. 10 days tour from Casablanca to Marrakech
Day 2: Casablanca => El Jadida => Oualidia => Safi => Essaouira:
Today our Morocco 10-day tour we will leave Casablanca "the business point of assembly of Morocco" toward Essaouira through the coastline street while enjoying the perspectives. We will pass by El Jadida (was known by Mazagan); this old medina was created in 1513 by the Portuguese. Forging ahead with our drive to Oualidia where you will examine prominent fish in this astonishing spot. After lunch, we head to Essaouira passing by Safi. Show up in Essaouira exactly on schedule around evening time, dive into your Dinner, and present moment at your Hotel. 10 days tour from Casablanca to Marrakech
Day 3: Essaouira => Marrakech:
 After breakfast, you will participate in the typical remembering thoroughly open for this Essaouira adventure. You get the chance to visit an argan Cooperative on the way as the area is known for argan oil. Perceive how ladies in the Cooperative work scarcely and with energy to get the oil from the Argan nuts to make decorating subject matter experts or famous oil for food. You will notice a development that calls for a couple of investment and exertion from the females being alluded to. Exactly when we show up in Essaouira, you have the entire day to investigate medina which is encased by middle age dividers, with a château remaining at their Southern edge. Its white-washed and blue-covered houses give it a phenomenal look. Third day of 10 days tour from Casablanca to Marrakech: 
Go for a walk in its captivating restricted ways analyzing the obsolete French and Portuguese arrangement prefers the shoreline, visit the hold and like a flavorful lunch in one of the eateries of the working out port. Assuming you wish you can take a neighborhood to supervise for a city visit, yet we embrace to go by and large around confined considering the way that it is the most ideal way to manage visit this little and calm down. After the evening we will go to Marrakech. Go through the night in Riad. 10 days tour from Casablanca to Marrakech: 
Day 4: Marrakech sightseeing guided by an official local guide:
After breakfast, you will participate in a morning coordinated visit through Marrakech "the Red City of Morocco". Your assistant will guarantee that you see all of the protests with evident and social fervor, including the Koutoubia Minaret; the Saadian burial puts; the splendid Palace of Bahia, and the Ben Youssef Koranic School. At last, end the morning by strolling around the medina back entryways – getting a likely opportunity to respect the total of the different talented laborers playing out their specialties preceding showing up at the prominent Jamaa El Fna Square. Third day of 10 days tour from Casablanca to Marrakech: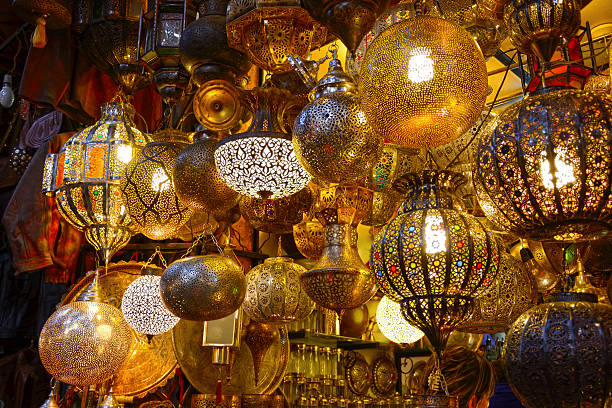 Lunch at a bistro close to the square, and accordingly toward the evening visit the Majorelle Gardens and have a short visit at Gueliz – the new city of Marrakech. After unique dinner, you will have the choice to stroll around the square associated with by entertainers, narrators, tooth-pullers, and food vendors. The transient settlement will be in the Raid. 10 days tour from Casablanca to Marrakech
Day 5: Marrkech => Télouet => Tizi-N-Tichka => Ait Benhaddou => Dades Valley:
After breakfat at 8 AM, and pull out to the High Atlas, a subrange of Moroccan Atlas mountains, encountering Tizi N'Tichka port with stops for comprehensive viewpoints and taking photographs of the Berber little towns that cover in the scene. By then, we continue our week in Casablanca to south to the ksar (supported town) of Ait Ben Haddou where we will visit the acclaimed Kasbah (articulated World Heritage Site by UNESCO in 1986). Indeed, realized motion pictures have been shot on this astounding stage, including Gladiator, Obelix, The Mummy, The Jewel of the Nile, Sahara with Penélope Cruz… 10 days tour from Casablanca to Marrakech
Etc Free an optimal chance for lunch around. By then, we keep on Ouarzazate in any case called "The entryway of the desert" that in the Berber language connotes "quiet or without chaos". Here we'll see the Taourirt kasbah, one of the absolute most colossal ksars in Morocco. The accompanying site to visit is the Rose Valley encountering the huge Skoura palm woods; an awesome spot to consider more than 700.000 palms and different kasbahs that are worked in the enveloping zone. In this Valley damascenes, roses are raised for helpful use, for instance, the regarded rosewater. The Rose Festival is held here consistently in May, it is a huge mousse for Moroccan culture. Finally, we show up at the Dades valley where we'll go as the night progressed. 10 days trip in Morocco from Casablanca to Marrakech.
Day 6: Dades Valley => Todra Gogres => Erfoud => Erg Chebbi:
Breakfast, we start our day with a drive towards the Todra Gorges where countless stone climbers come to see the value in their favored game. Later we continue with our days desert tour from Casablanca, following the old Bedouin trading courses equivalent in the Middle Atlas, passing a movement of the reinforced towns with uncommon pre-Sahara designing. After lunch we continue with the way to Erfoud is one of the most fulfilling of the multitude of Southern courses. 10 days tour from Casablanca to Marrakech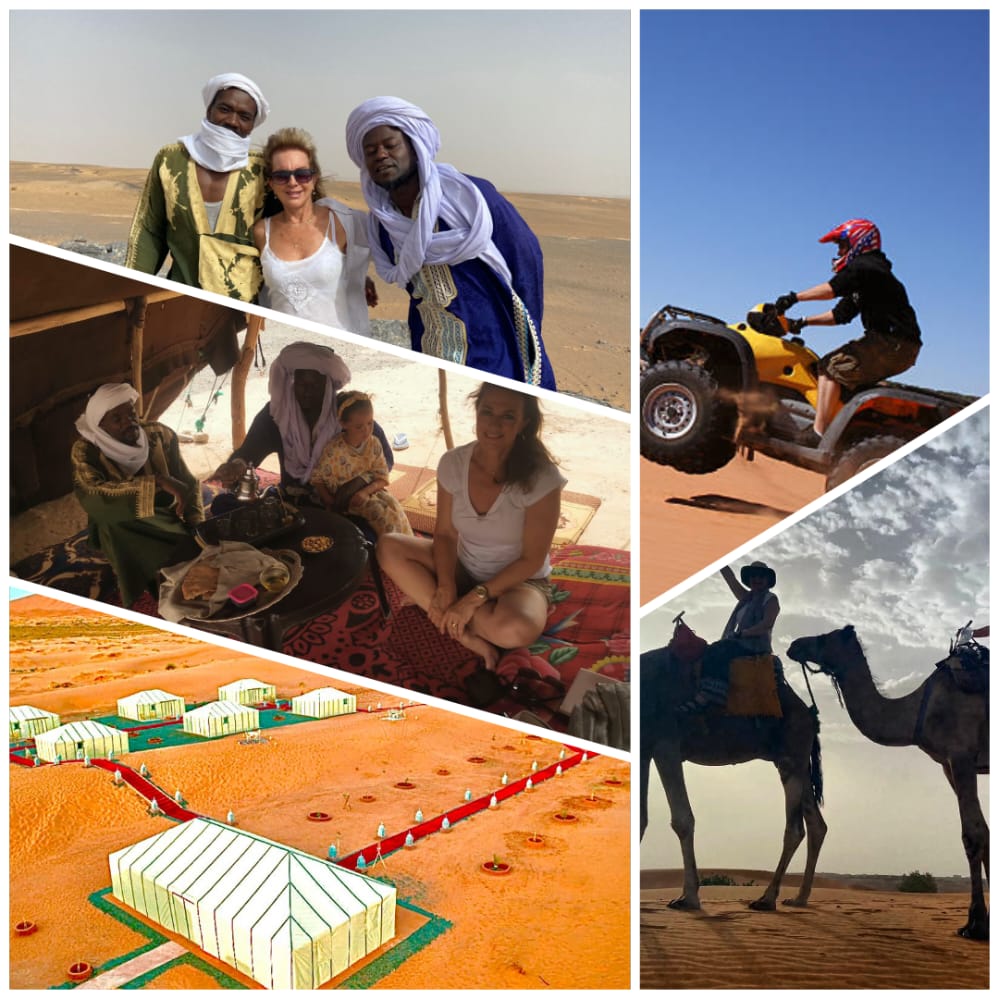 The town is in a dry red worked of the desert and was worked by the French as a focal affiliation town. It is known for its rich dull fossils marble. The stone is scratched to welcome the fossils into help on everything from ashtrays to washbasins and that is just the beginning. We head down to the spectacular Merzouga edges where sandhills mean the beginning of the decided Sahara Desert. we leave our vehicle and take a camel ride into the desert to a Berber camp. To seal this as an encounter of a certified presence time, why not surf the Sahara Desert and try sand Dunes Boarding After dinner we accumulate round the fire and like the desert night maybe with standard Berber drums. 10 days tour from Casablanca to Marrakech
Day 7: Merzouga Desert => Ziz Valley => Cedar forests => Ifrane => Fes:
Your camel guide will stir you to see what well might be the best dawn in your life. After the morning dinner and annoying shower in the Camp. By then, you'll gently camel-venture back to the town of Merzouga regarding the exceptional significance of the phenomenal Erg Chabbi edges changing with the light as the day advances. Beginning there, we start our last day toward the north through the Tafilalet palm forest area, the best on the planet. You'll see an enormous number palm trees along the 20km of the street. Subsequently drives us to the Ziz valley, which stream plunges from the high Atlas and feeds the palm woods. 10 days tour from Casablanca to Marrakech
Here we make a prevent and from this high perspective, appreciate a grand perspective on the valley and the town of Aoufous.  
We make another stop in Midelt, just in the core of the Atlas where you'll possess free energy for lunch and rest for some time.  
Around the evening we go on with our way of 10 days desert tour through the Cedar Woods where, on the off chance that we are fortunate, we'll see two or three monkeys. The going with spot we'll visit is the city of Ifrane, coordinated in the northwestern grade of the Middle Atlas at 1630 meters over the water level. Its wide roads, its metropolitan movement with perfect cleanness, the nurseries, the green spaces, and its planning make this city seem to be a swiss town. Ifrane feels lost in Morocco. That is the clarification it's named Moroccan Switzerland, and accepting that is lacking it has a gigantic ski resort, Michlifen, Around 6:30 pm we show up at Fez. 10 days tour from Casablanca to Marrakech
Day 8: Fes => touring accompanied by an official nearby guide:
Whole day at diversion to fearlessly wander the old medina yourself or, choose to take to direct optional visit where you will visit the many covered fortunes of the medina that solitary a Moroccan aide will be aware. Fez filled in as the capital of Morocco for north of 400 years and is home to the University of Al Karaouine, the most settled working school on earth. It is particularly famous for its tanneries and the Fes el Bali Medina. A short visit to the enveloping calfskin shops gives you the best point of view on the tanneries. See the Attarine Medersa, Moulay Idris' tomb, and visit the Nejjarine Fountains and Museum. 10 days tour from Casablanca to Marrakech
Open entryways for searching for true blue Moroccan floor covers will be given. Finally, see the beyond the Royal Palace and walk around the observed Jewish quarter of the medina. Disregarding the way that the city has endured seasons of trouble, it has risen more vivacious than any time in ongoing memory, parading its own specific culture, craftsmanship, and in any event, cooking. This evening, enjoy an excellent Dinner worked with by a local family and learn about Moroccan culture and shows Home worked with Dinner in Fez. 10 days tour from Casablanca to Marrakech
Day 9: Fes => Meknes => Volubilis => Ouazane => Chefchaouen:
Early breakfast in your Raid, we will scramble toward Chefchaouen passing by Meknes and Volubilis. In Meknes, another imperative great city in Morocco. Additionally, it is known as the Ismail capital of Morocco, you will see the renowned doorway Bab Mansour, the Sahrij Souani Bassin, and Mulay Ismail Mausoleum. After lunch, your excursion proceeds to the Roman street city of Vilibulis. There you will get an important opportunity to see the wonderfully save do outstanding mosaics, Roman Road, and city plan. A short period of time later, as you travel ' days tour from Casablanca day ' through the Moroccan open country. We will pass the consecrated city of Moulay Idriss for an image an astonishing entryway. In our manner, we will eat in Ouazzane. Your driver will stop on sees thorough of Chefchaouen to take great pictures. Cool dinner and night in Hotel Chefchaouen. 10 days tour from Casablanca to Marrakech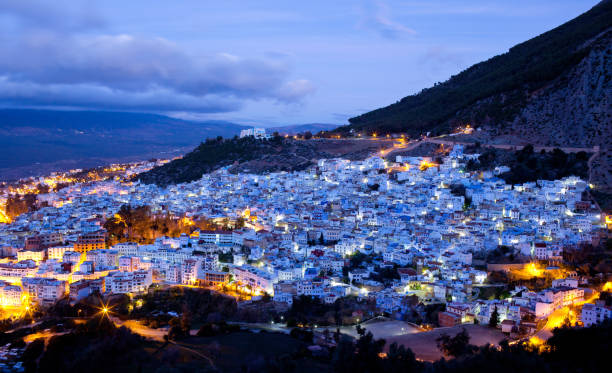 Day 10: Chefchaouen => Ouazzan => Rabat => Casablanca Airport:
After breakfast in your riad, we will make a beeline for Casablanca passing by Jorf El Melha and Rabat. Visit Kingdom Palace, Mausoleum of Mohammed V the granddad and father of the ongoing ruler are covered here, Hassan Mosque, a marvel of the archaic Moorish world with its phenomenal minaret left inadequate when its coordinator kicked the can in 1199 the Chellah necropolis, Kasbah Oudaya. After lunch, we will keep on casablanca. If the time grants us to visit Hassan II Mosque, the Corniche, Mohammed V spot, United Nations place, regulation court, the prefecture, central mail station. Evening, we drop you off at the air terminal of Casablanca. End of our sevices of 10 days tour from Casablanca to Marrakech and Sahara desert. 
Important info of 10 days tour from Casablanca to Marrakech & Sahara desert:
What is Included: in this 10 days tour from Casablanca to Marrakech
_ Pick up you from your accommodation in Casablanca
_ Private Transport by an A/C vehicle
_ Fuel included
_ Private English-Speaking driver throughout your Morocco tour of 10 days trip from Casablanca.
_ Half-board accommodations in selected hotels or Raids (dinners and breakfasts are included)
_ You can stop everywhere to take photos in your Morocco itinerary 10 days tour
_ Drop off service at your accommodation in Casablanca
Whats not Excluded: 10 days tour from Casablanca to Marrakech:
_ Lunches and Drinks
_ Airfare travel
_ Anything not mentioned in the program
Note of 10 days tour from Casablanca to Marrakech via desert; If you don't coordinate what you're looking for, get in touch with us. You can accompany your family, family members, friends, and every one of them. Just let us know, our team at Tours Into Morocco is at your disposal to answer any queries, detail Morocco 10 days tour, and ask for the best events and venues. No matter what you're thinking, we're here to help.
Why you will love this 10 days tour from Casablanca to Marrakech
Similar tours into Morocco
Desert tours from Marrakech
Desert Excursions from Fes
Tangier tours to Desert Morocco
Tours into Morocco from Rabat
Tours into Morocco from Agadir
Merzouga camel trekking in Morocco
Tours Into Morocco is a progressive travel agency that offers its clients a variety of tours and destinations to enjoy. With our travel services, you can go anywhere you want, from the landscapes of the High Atlas Mountains to the deepest Moroccan Sahara desert, to the imperial cities to discover everyday life and the real Morocco.