Day 1: Day 1: Agadir – Taroudant – Taliouine – Taznakhet – Draa Valley – Agdaz – Zagora (450 km)
After breakfast, depart from Agadir on the first day of 2 days Agadir trip to Zagora , passing through Saffron Taliouine and Taznakht, the center of the Berber carpet industry. Before reaching desert Zagora, enjoy lunch in Taznakht and make stops along the way for stunning vistas of the High Atlas Mountains, casbahs, and palm tree oasis.
Upon Arrival at the lodge aroud 5 o'clock in the afternoon for the departure in caravans of camels, to see or live the spectacular sunset, in the Dunes, we spent the night in the oasis, 1 hours of walking in the desert. Dinner and accommodation in the camp (Berber tent) in the middle of the desert, one of the most beautiful places where if you can see sunrise and sunset and a starry sky
Day 2: Zagora – Agdz – Ouarzazate - Ait Ben Haddou - Taroudant- Agadir (450 km)
Today, we will wake up early in the morning to see the sunrise in the dunes, and return from the desert departure to Agadir. After breakfast, Travel through more Berber communities and the High Atlas Mountains as you make your way to Ouarzazate, dubbed the Hollywood of Africa.
After visiting the local Atlas Film Studios that have turned the region into a backdrop for filmmakers such as Gladiator, Kingdom of Heaven, Lawrence of Arabia, Prince of Persia, and many others.
 Later, you will have a tour around the dramatic & UNESCO-Listed Ait Benhaddou Village with its striking Kasbahs. Drive through the spectacular Atlas Mountains. Arrive in Agadir in the late afternoon. End our services of 2 days Agadir trip to Zagora
What is included:
Private 4WD Toyota, minivan, or bus for the duration of the 2 days trip from Agadir to Zagora including fuel
An experienced driver who speaks English (Guide)
Pickup and drop-off at the airport
Bed and breakfast accommodations
With a guide, spend the night in a nomad desert bivouac (private tent) and include dinner and breakfast.
Including sandboarding, camels, and guides
Free time to visit the sights, such as Ait Benhaddou, the Kasbah, walks, canyons, picture breaks, etc.

What is excluded:
Personal items and alcoholic drinks
Lunch
Highlights of 2 days trips from Agadir to Zagora:
Taking this 2-day desert journey from Agadir to the desert Dunes to have a truly unique desert experience
taking pictures of Taroudant's still-standing city walls and going to the Berber rug-producing city of Taznakht
the primary saffron-growing region's Talouine Saffron Museum.
looking into the UNESCO World Heritage At-Ben-Haddou's Kasbah
among the numerous palm palms in Skoura, stopping at Kasbah Amredil
(If wanted) Buying Damascene rose items in the Rose Valley
shooting pictures while donning blue turbans during a camel ride at sunset on the Erg Chebbi Dunes
Around a fire camp, listen to and dance to Berber music in the evening
enjoying a tranquil stay in a camp in the desert
Trending tours from Marrakech to Morocco
Fes desert tours into Morocco
Popular Tours From Casablanca Into Morocco
Popular Tours From Tangier Into Morocco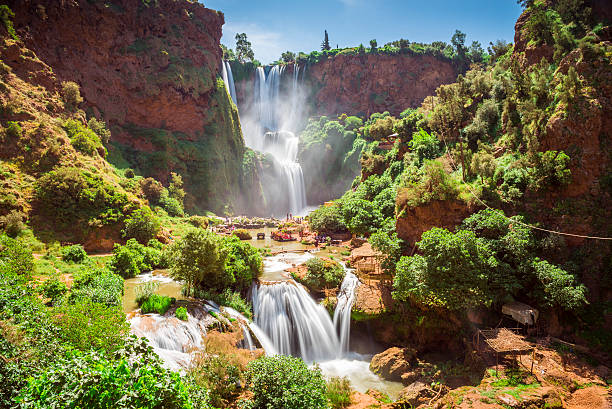 2 days Agadir trip to Zagora 
2 days Agadir trip to Zagora 
2 days Agadir trip to Zagora 
2 days Agadir trip to Zagora 
Morocco ATV quad bike Merzouga tours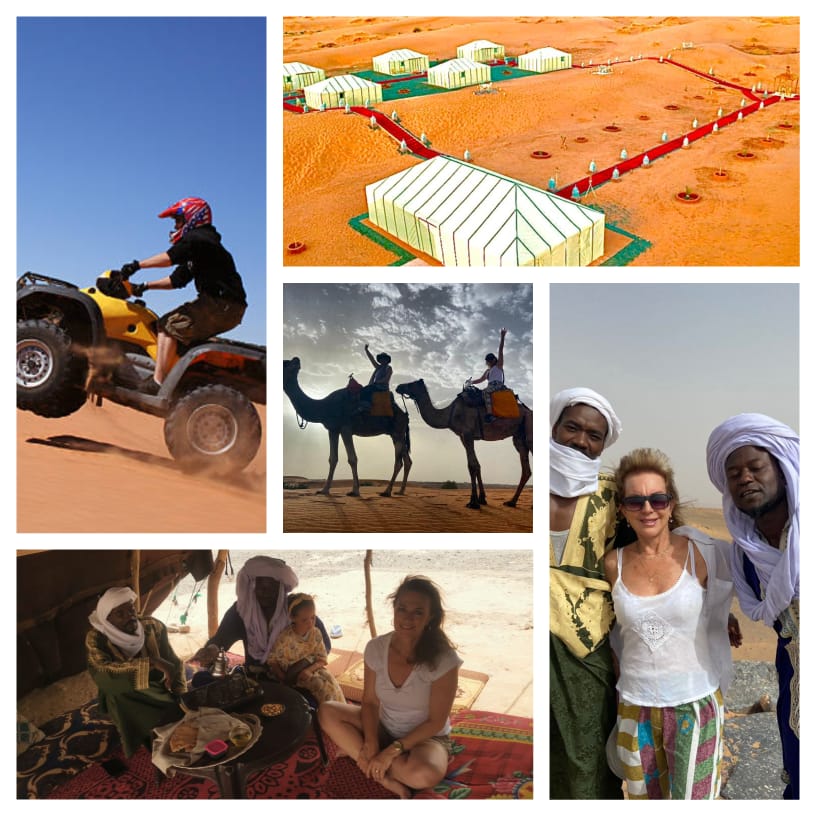 1-hour tour
Our hotel / Office will be the starting point for a one-hour quad bike Erg Chebbi Merzouga adventure through the Erg Chebbi dunes.
2 days Agadir trip to Zagora 
1-1/2-hour outing
Leaving from our accommodation, a 2-hour quad bike adventure into the Erg Chebbi dunes in Merzouga and neighboring paths.
2 days Agadir trip to Zagora 
A tour lasting half a day
Departing from our accommodation, a half-day quad trip of Erg Chebbi's dunes and neighboring paths. Also, stop by a couple surrounding settlements and, if possible, have tea with some of the nearby nomads.
2 days Agadir trip to Zagora 
Tours Into Morocco is a progressive travel agency that offers its clients a variety of tours and destinations to enjoy. With our travel services, you can go anywhere you want, from the landscapes of the High Atlas Mountains to the deepest Moroccan Sahara desert, to the imperial cities to discover everyday life and the real Morocco.