Overview of 10 days tour from Marrakech to Casablanca:
The highest points in the city and an excursion to the Sahara Desert are included in this top 10-day itinerary from Marrakech. If you go as the crow flies to the Merzouga Erg Chebbi desert, you will pass by a number of locations. You pass Tizi N'tichka, the Kasbahs of Toulet, Ait Benhaddou, the Moroccan film studios at Ouarzazate, and Erfoud. We heartily recommend this journey to those seeking new experiences and to those who value the tranquility of Morocco's beautiful Sahara Desert. This Morocco 10-day tour brings to mind the stunning metropolitan networks in northern Morocco, including Meknes, Rabat, Casablanca, and Fes. It will be crucial for you to do this 10-day trip to Morocco.
Price on Request of 10 days tour from Marrakech to Casablanca:
>> The price of 10 days tour from Marrakech to Sahara desert will depend on the numbers, the more people in your party the lower the cost per person.
>> All accommodations will be private, and vehicles will only be shared, if applicable 10 days Marrakech desert tour.
Why you will love this Coast 10 days tour from Marrakech to Casablanca
Itinerary of 10 days tour from Marrakech to Casablanca:
Day 1: Arrival in Marrakech Airport:
Greetings from Morocco! You will be met by your driver when you arrive in Marrakesh, and you will then be escorted to a hotel to check in. The driver will give you a brief rundown of your entire 10-day tour to the Moroccan desert near Marrakech. The rest of the day is for entertainment. If you wish to start exploring this distinctive and lively city or unwind in your cottage and show off its amenities, this is feasible. Dinner is served at the hotel throughout the evening. 10 days tour from Marrakech to Casablanca
Day 2: Marrakech sight seeing escorted by an official local guide:
A local guide will show you around Marrakech after breakfast in ur 10 days in Morocco in November. Major historical monuments will be seen by you, such as the majestic Bahia Palace from the 19th century, the Ben Youssef Quran School, and the Koutoubia Mosque from the 12th century. Also, you will go to the renowned Souks, which are fantastic stores where you may buy presents for your loved ones, friends, or even for yourself. Unwind in Majorelle Gardens, a tranquil place in New Town that has been imported with exotic botanical plants. At the conclusion of the tour of the central square, Djemaa lefna, there will be narrators, snake charmers, musicians, acrobats, and outdoor food vendors. Also, you'll get free time to relax with a soft drink at one of the cafes, where you'll have a stunning view of the entire square. Spend the whole night with breakfast in the dishes or hotel. 

10 days tour from Marrakech to Casablanca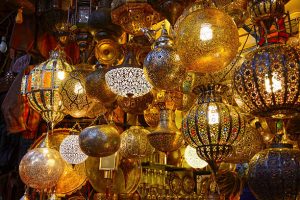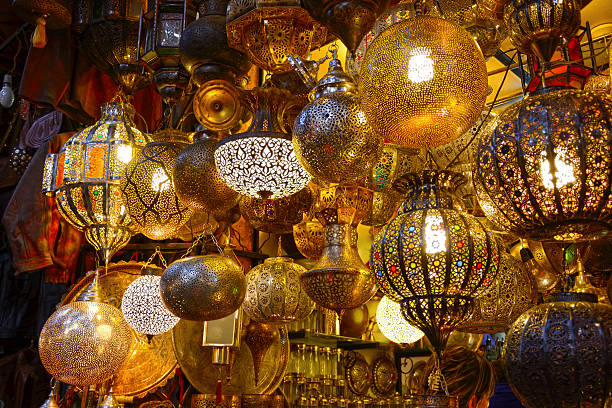 Day 3: Marrkech -> Tizi-N-Tichka -> Télouet -> Ait Benhaddou -> Dades Valley:
After breakfast, Ait Benhaddou's authentic Kasbah may be seen in one of the most wonderful ways by leaving Marrakech and going south via the stunning Atlas Mountains. a UNESCO World Heritage Site, the southern Moroccan defenses. We continue your 10 day Morocco itinerary to Ouarzazate, where a lot of well-known movies like Alexander the Great, The Mummy, The Jewel of the Nile, The Kingdom of Heaven, etc. were filmed. It was a breathtaking scene. We went on a tour of the desert in the Rose Valley, which is famous for its yearly spring rose festival, following lunch at "The Hollywood of Africa," Ouarzazate. Have dinner and spend the evening in the Dades Valley. 10 days tour from Marrakech to Casablanca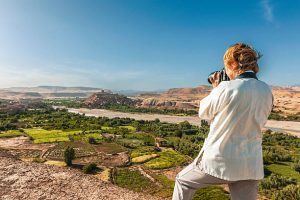 Day 4: Dades Valley -> Todra Gogres -> Erfoud -> Erg Chebbi Dunes:
After breakfast, our Morocco itinerary starting day with a trip to the Todra gorges, a popular destination for climbers to indulge in their pastime. Afterwards, we carried on, comparing the Middle Atlas with the ancient Bedouin trade routes as we passed through a number of defended settlements with distinctive architectural styles. One of the South's most enjoyable routes is the Heritage Trail. The French established the city of dry red as a capital and erected it in the middle of the desert. It is renowned for having several black fossil marbles.

10 days tour from Marrakech to Casablanca
For everyone's requirements, including laundromats and trash cans, the stone was sculpted to hold fossils. We left towards the lovely Merzouga Mountains, where the sand dunes mark the beginning of the mighty Sahara Desert. We left the car and took the camel to the Erg Chebbi desert. In the evening, enjoy a New Year's Eve Gala Dinner in the middle of the Sahara Desert. 

10 days tour from Marrakech to Casablanca
Days 5: Sahara Desert -> Ziz valley -> Midelt -> Cedar Forest -> Ifrane -> Fez:
You will leave the desert camel ride and go to Merzouga in the Atlas Mountains on the other side of Morocco after witnessing a stunning sunrise and a camp breakfast. We passed through the Tizi Ntalghamt pass toward the Center across the lush oasis, over the spectacular Ziz Gorges gorges formed into the volcanic rock, and around the fortified settlements with intriguing southern architecture. 

10 days tour from Marrakech to Casablanca
Midelt is a tranquil village encircled by the natural splendor of the Mid-Atlas Mountains, full of multicolored minerals that pierce the slope with a ruby flame. It is here that we will halt for lunch. Continue our days in Morocco itinerary to the Central Atlas Mountains, where we'll see extensive cedar forests, terraced fields, and burnt-brick Berber towns through Ifrane, an attractive ski resort, and Azrou is a major craft center specializing in working with cedar wood. Spend the whole night with dinner at the hotel or riad in Fez. 

10 days tour from Marrakech to Casablanca
Days 6 : City tour of Fez
After breakfast, you will meet your private guide and enjoy a city tour and explore Morocco's first imperial city, Fes; Built in the 9th century, this UNESCO site is home to the oldest university in the world. The first stop in the morning is a visit to the entrance to the largest royal palace in Morocco. Then we will go for a beautiful panoramic view of the entire medina of the south tower of Fes, we will visit a pottery cooperative, where tiles and Moroccan mosaics are made.  

10 days tour from Marrakech to Casablanca
We will visit tanneries, see locals working with the skins of animals such as goats, camels and cows. We will explore Medrassa (Quranic school), Nejjarine Fountain, Moulay Idriss Mausoleum and Karaouine Mosque University. Enjoy a Moroccan lunch in the traditional Medina restaurant. Then explore the medina and its narrow corners with hundreds of merchants and craftsmen selling a variety of products such as dates, fish, herbs, copper urns and musical instruments. The rest of the day is free with an overnight stay at the riad or hotel. 

10 days tour from Marrakech to Casablanca
Days 7: Fez -> Chefchaouen:
After breakfast departure from Fes to beautiful Chefchaouen. Drive through the beautiful landscape of the fertile coastal plains. Continue along the road until you reach the Rif area, which is the heart and location of the peaceful blue and white town of Chefchaouen. Spend the day strolling the blue alleys of the friendly medina. Visit the fortified Kasbah Fortress with its beautiful gardens, a small museum and an art gallery nearby, which hides the rich culture of the Rif Mountains.

10 days tour from Marrakech to Casablanca
From the rooftop of the Kasbah you can see spectacular views of the blue and white washed houses, tiled roofs and small balconies. After exploring the medina, stroll along the nearby slopes with beautiful and picturesque fountains. The city offers many original crafts that are not available anywhere else in Morocco, such as woolen clothes and weaving blankets. Goat cheese from this area is also popular. Spend the night eating at a hotel.

10 days tour from Marrakech to Casablanca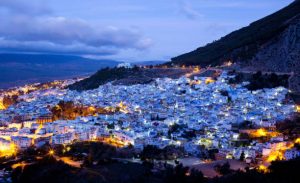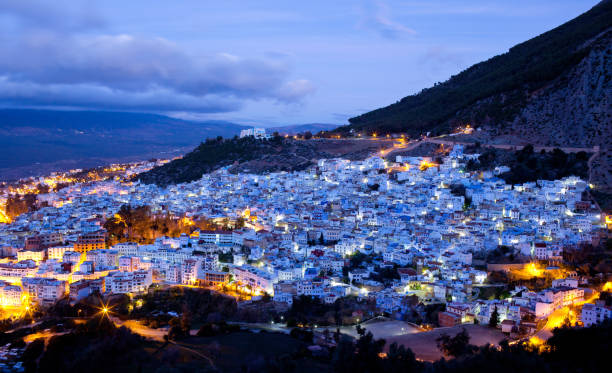 Days 8: Chefchaouen -> Tetuaen -> Tangier:
To reach Tangier, an old Phoenician city where the waters of the Mediterranean and the Atlantic Ocean meet, take a drive from Chefchaouen via the verdant valley of the Rif Mountains. This intriguing city, which has long been a mixing pot of cultures, is the gateway to Africa from Europe, and the surrounding mountains provide as a stunning background.  10 days tour from Marrakech to Casablanca
Discover Tangier, its bustling medina, and its surroundings, and take in the breathtaking panorama at the meeting point of the Atlantic and Mediterranean oceans. Continue our 10day Morocco itinerary after lunch to a cape 12 km from Tangier where you may take in the Atlantic Ocean views. You will make a pit stop en route to see Hercules' cave. Legend has it that after traversing the Strait of Gibraltar, this Greek mythological deity rested here. Close near is 10 days tour from Marrakech to Casablanca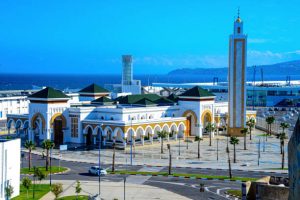 Days 9: Tangier -> Asilah -> Casablanca:
Following breakfast at the hotel, depart for Casablanca via Asilah, a town with whitewashed houses and blue walls and doors that is reminiscent of Greece. Asilah is a city of art, and its inner walls are covered in several exquisite murals. We'll travel to Casablanca, which is the country's commercial center, where you may have a tour of the magnificent Hassan II Mosque, which was inaugurated in 1993. It is the only religious facility with a capacity for 25,000 believers that is accessible to non-Muslims. on the stunning beach of the Corniche. Take a pause in the afternoon to contemplate the serenity of the Atlantic Ocean. Place Muhammad V, Habous, and Notre Dame de Casablanca are accessible through a short drive through the city's residential sections. 10 days tour from Marrakech to Casablanca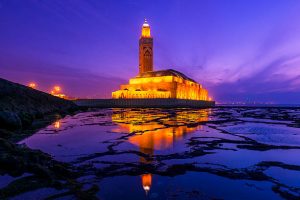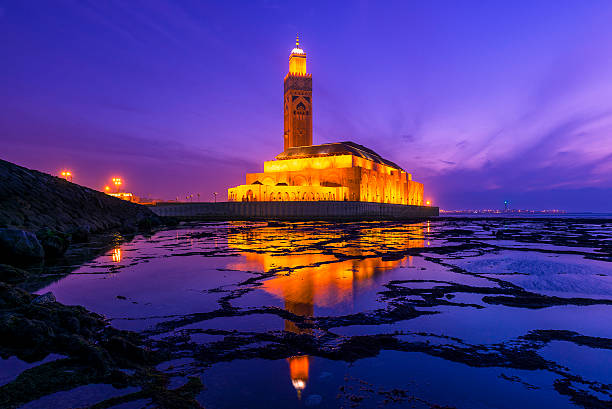 Days 10 : Casablanca -> Return to the airport:
Transfer to Casablanca International Airport and return flight with many Arab and Berber stories day and night. End our services of 10 days tour from Marrakech to Casablanca.
Important of Morocco desert 10 days tour from Marrakech
Included of  Marrakech to Casablanca 10 days desert tour:

_ Pick up you from your accommodation in Marrakech
_ Private Transport by an A/C vehicle and Fuel included
_ Private English-Speaking driver throughout your 10 days desert tour Marrakech to Casablanca
_ Half-board accommodations in selected hotels or Raids (dinners and breakfasts are included)
_ You can stop everywhere in this Marrakech to Merzouga 10 days desert trip to take lovely photos
_ Camel Trekking & Night in the Sahara desert
_ Camel Per person
_ Drop off service at your accommodation in Marrakech
Excluded: 10 days tour from Marrakech to Casablanca desert:

_ Lunches and Drinks
_ Air fare travel
_ Anything not mentioned in this Marrakech to Casablanca 10 days desert tour Morocco
10 days tour from Marrakech to Casablanca
Note of 10 days tour from Marrakech to Casablanca If it doesn't match what you're looking for, get in touch with us. We can provide customized grand tour 10 days based on your travel time and preferences. You are welcome to bring along your family, relatives, friends, and everyone else. Please let us know, Our Staff in Tours Into Morocco is at your service to answer any questions, visits in-depth, and prompt about the finest times and locations. We're available to assist you whether or not you're thinking.
10 days tour from Marrakech to Casablanca
10 days tour from Marrakech to Casablanca
5 days Morocco desert trip from Marrakech:
You will discover the amazing south of Morocco and look into the undiscovered trails; we will travel through the lush valleys and springs in the desert; we will also stop at the historic Kasbahs and amazing gullies. During a 5-day desert tour departing from Marrakech, discover the wonders of the Sahara Desert. Visit the Merzouga highlands, look into the Dades valleys, and…10 days tour from Marrakech to Casablanca Read More
6 days Morocco Marrakech desert trip:
We explore the well-known royal urban communities during a 6 days through the Moroccan desert that starts in Marrakesh and ends in Tangier. In addition to Chefchaouen, the blue city, visit Fes to see the outstanding doors, tombs, and vibrant souks in Rabat and Volubilis Roman Site in the royal cities of Meknes and Marrakech…10 days tour from Marrakech to Casablanca Read More
Marrakech to Merzouga 2 desert tour:
This exciting 2 days tour from Marrakech to Merzouga desert trip gives you a wonderful insight into the history and cultures of the Moroccan desert regions. The tour will take in the beautiful scenery, the High Atlas Mountains, and the Morocco Sahara Desert. You begin your Marrakech desert tour 2 days towards the Sahara Desert Morocco… 10 days tour from Marrakech to Casablanca Read More.
Also, you may like this popular Desert tours in Morocco:
Marrakech Desert tour in Morocco
Morocco tours from Tangier
Tours Morocco from Casablanca
Also, you may like this popular Desert tours in Morocco:
Tours into Morocco from Rabat tours
Morocco Excursions in Morocco
Morocco Merzouga camel treks
Following a visit to the ridges, you can start unwinding in the traveling tents during this camel trekking and one night in Merzouga. Spend a day living in these tents as if you were a migrant. Appreciate the local music While our crew prepares a great traditional supper for you, you can enjoy your mint tea and the lovely nighttime setting over the sand hills. Try the delicious meals from the neighborhood… Read More.
The two-night camel trip program lets you experience the vast Merzouga desert's grandeur. You can get the chance to ride on the back of a camel, often known as a "boat of the desert." Camel trekking safaris in Merzouga are typically done in groups, with the guide leading the way and all camels moving in a line behind him. It's a visit to a nature safari that is strongly advised… Read More.
Merzouga three nights camel riding On the backs of camels, our 90-minute journey into the desert usually starts in the late evening. We load our camels with everything we will need from our hotel near the Merzouga ridges before we set out on our tour. We also travel towards a little desert spring while snapping photos and enjoying the trip across the colorful sand dunes… Read More.
To help you take advantage of this outstanding Moroccan destination, ToursIntoMorocco provides day trips and desert excursions that are painstakingly designed. By our personal travels, you will be able to see the astounding quality and ancient history of the nation. From the ancient, majestic city of Marrakesh to the cultural hub of Fes, our excursions might extend over extended periods of spiritual experience.